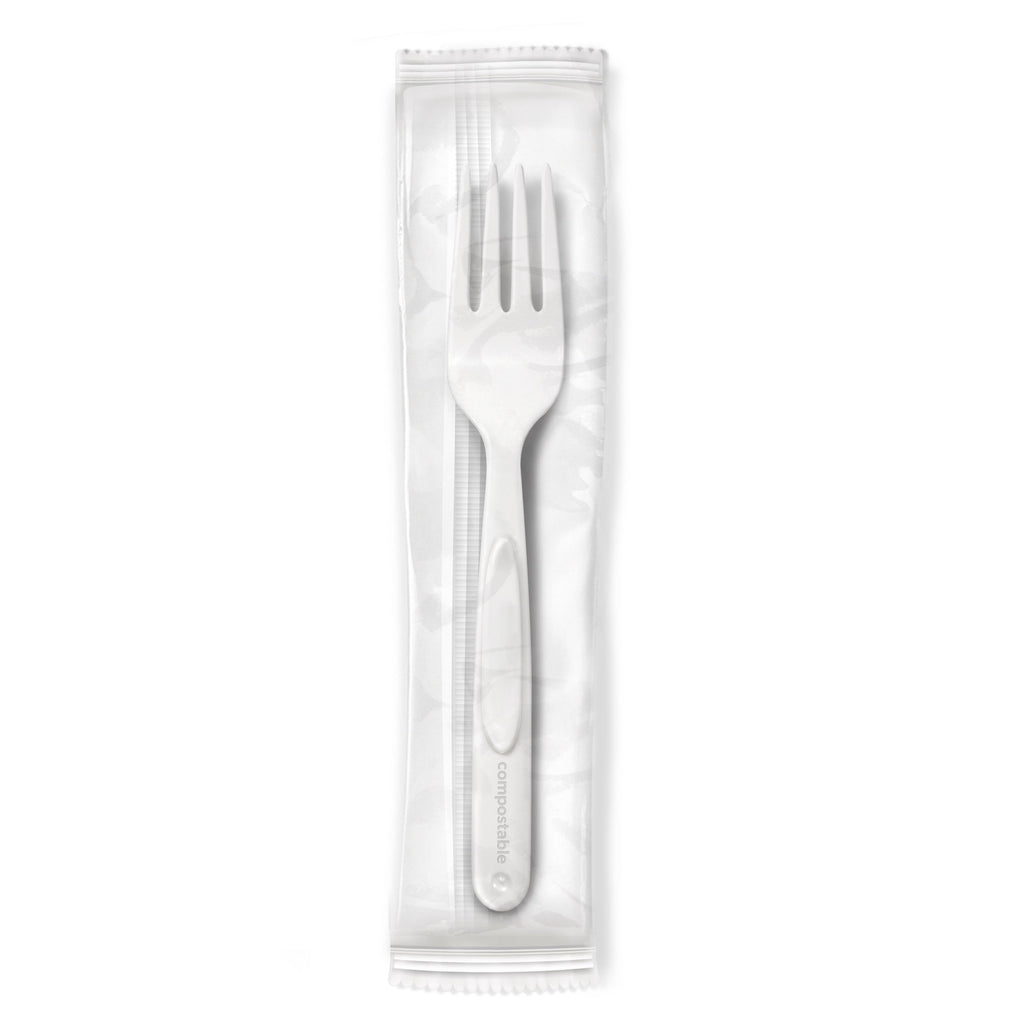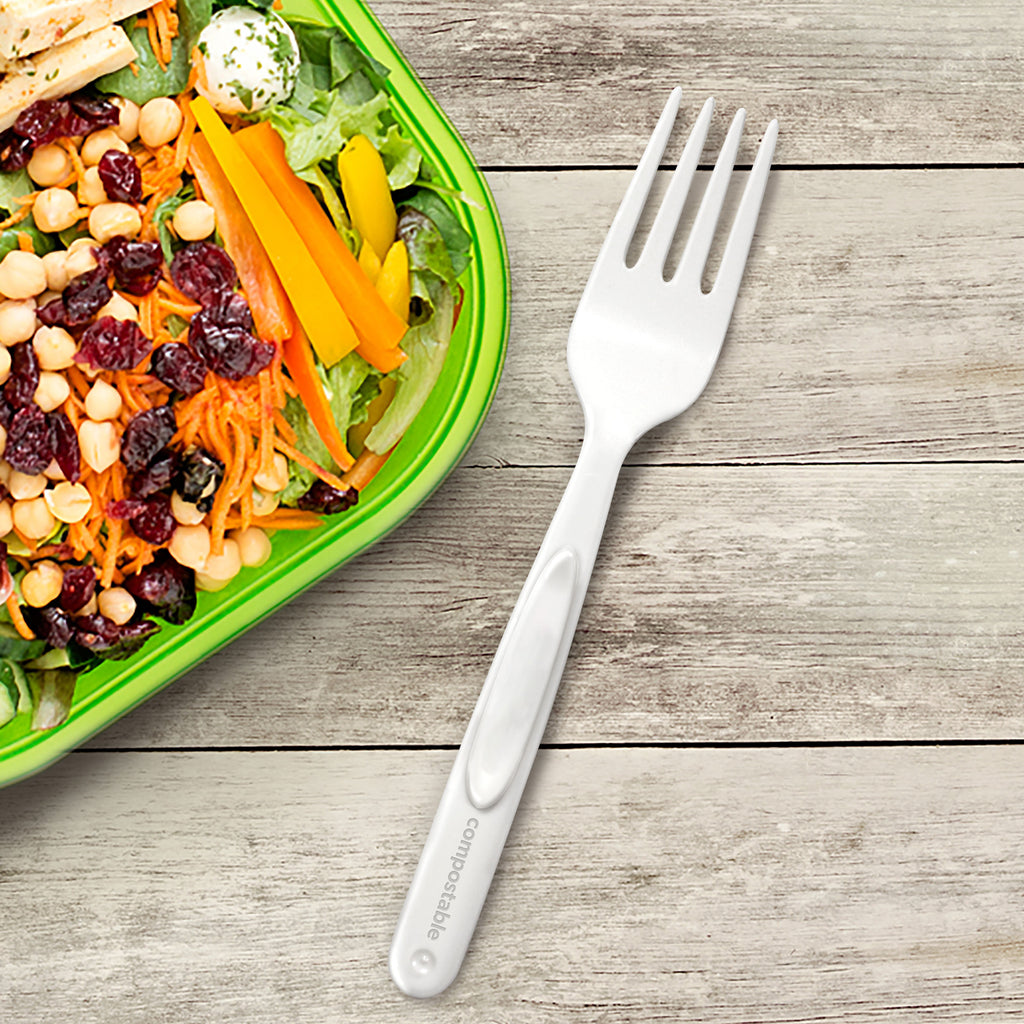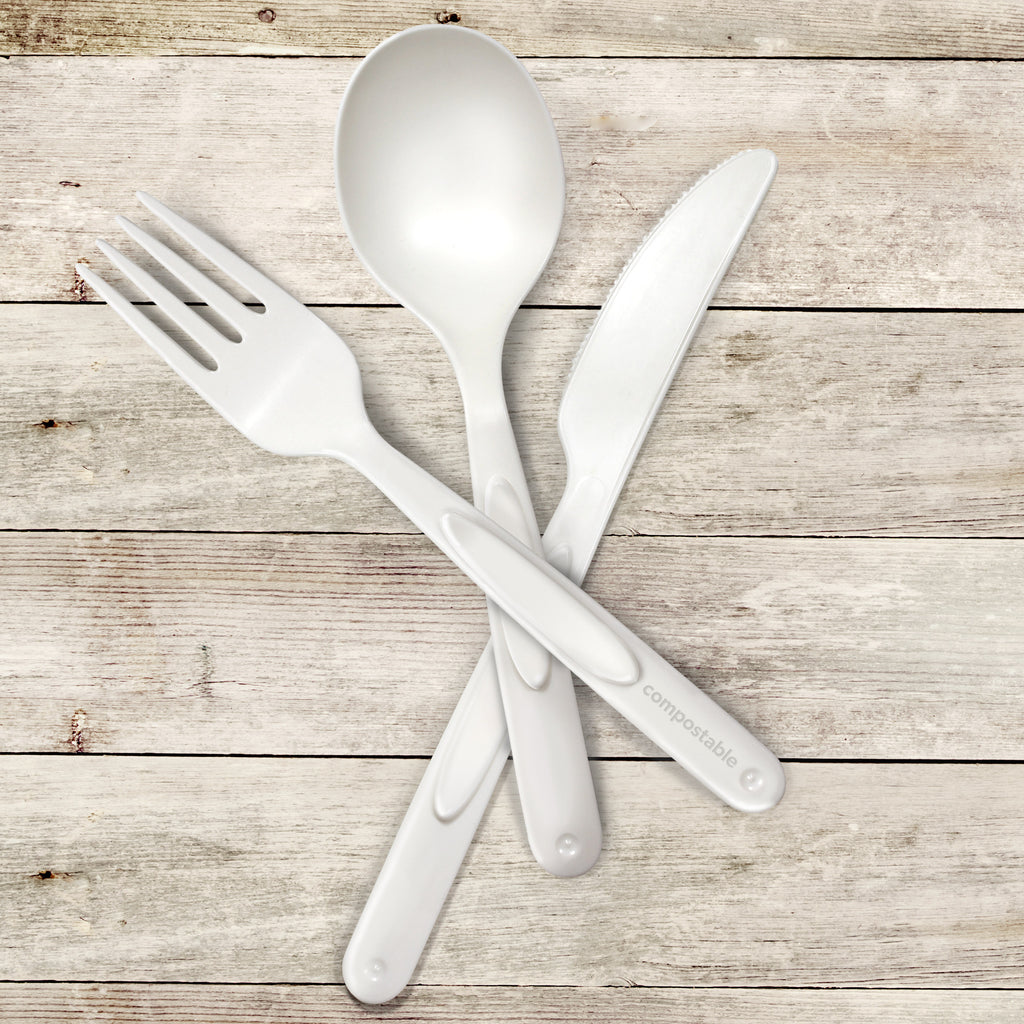 $70.20
$0.00
Compostable Medium Weight Fork- Individually Wrapped 500 units
Made from plants, returned to the ground when you're done
We think plant-based compostable materials, products and composting systems open up great new opportunities to make products that are less impactful on the environment. Our first bio-based cutlery, compostable in commercial facilities, is leading the way as Preserve lays the groundwork for backyard and marine degradable cutlery in the coming years.
Made in USA in an SQF certified facility
Compostable in a commercial facility
Heat tolerant up to 190ºF/87ºC
Made from PLA
Wrap is PLA film
PFAS Free
Cutlery meets ASTM D-6400 standard for compostability
Item #38218
Why Compostables?
With the advancements in composting infrastructure, more cities and institutions are working to direct food waste to composters. Institutions are able to compost, rather than landfill their food waste, resulting in fewer greenhouse gas emissions.
Wrapped cutlery is not compatible with Preserve cutlery dispenser