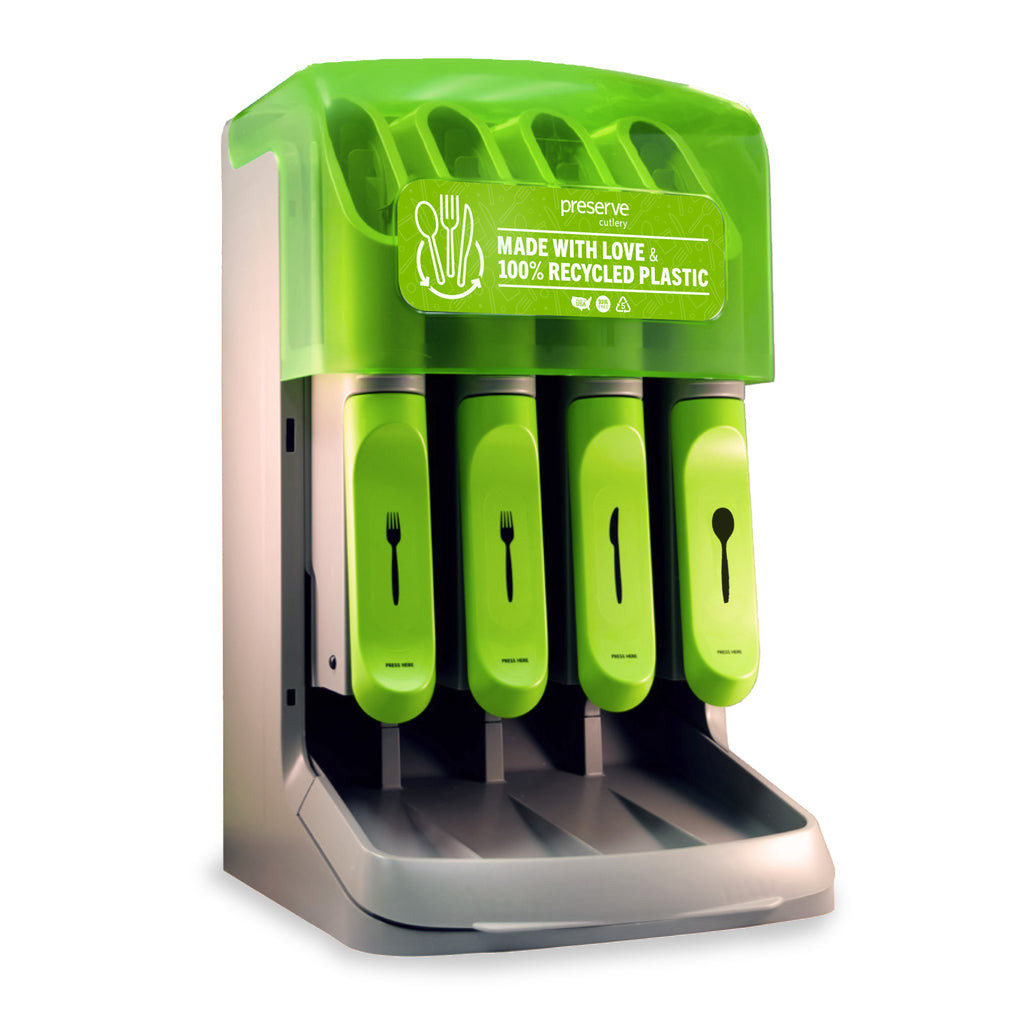 $200.00
$0.00
Cutlery Dispenser for Preserve Cutlery (Choose Recycled or Compostable Label)
The best single-use cutlery option for environmentally conscious food service providers who are looking for a more convenient choice.

Placed on a table top or wall mounted this versatile dispenser meets your food service needs. Each unit dispenses forks, knives and soup spoons to provide the utensils that your customers need in one dispenser. Quick, simple refills allow operators to ensure that the dispenser is stocked and ready.  Visit our
Dispenser Support Page
for videos and set up instructions.
Each dispenser holds 400 utensils—60% more than the leading competitor
Dispenser chambers can be custom configured to provide the mix of utensils your operation needs
Created for Preserve® Cutlery in sleeved packs.
Push-release function helps to assure sanitary conditions
Compatible with Preserve Recycled and Compostable Cutlery only.  Please note that Preserve dispensers do not work with other brands of cutlery.
Dispenser measures 13"d x 13"w x 21.25"h; weight is 20 lbs (unfilled)
 U.S. Patent No. 10,413,089